Power Sweeping in Reno, NV
Are your business' exterior surfaces looking downtrodden and worn-down? Weathering, vandalism and age can really take a toll on the façade of your building. Thankfully, there's a quick, easy and affordable way to fix it. Let Knight Sweeping Inc. introduce you to the benefits of commercial power washing and street sweeping in Reno, Hidden Valley, Lockwood, and Sparks, NV. Our power sweeping and construction cleanup services are tailored around the needs of our clients. Whether you need graffiti and grime blasted off your cement or the exterior of your building thoroughly washed clean, we're the team to do it.
Commercial Pressure Cleaning
Commercial power washing services in Reno, NV are a controlled, effective way to clean the façade of a building and other exterior surfaces. Using pressurized water, we strip away layers of grime and other debris to bring the quality of the underlying surface back to the top. And, because we can control the pressure of the water, we're able to safely treat most surfaces without damaging the material. Call us for parking lot sweeping and cleaning for cement, brick, stucco, asphalt and just about any other material.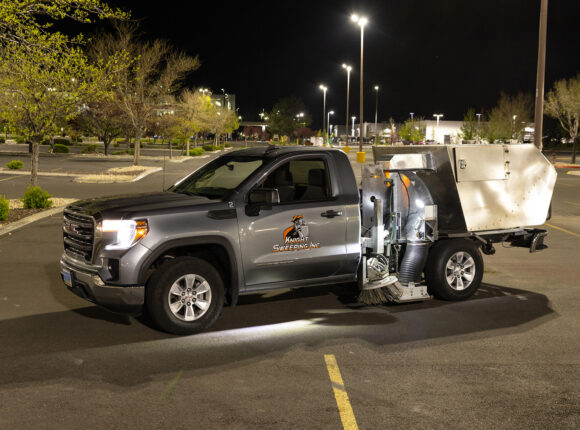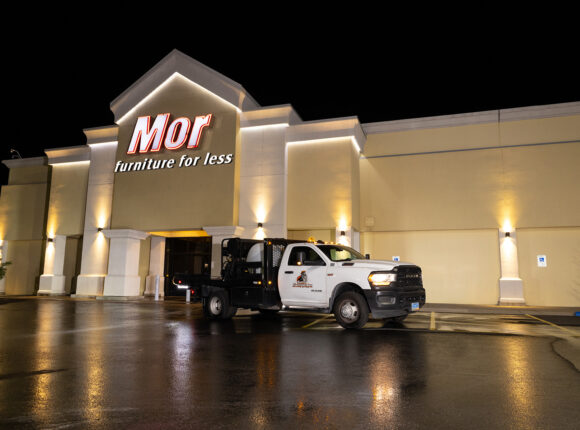 Power Washing & Street Sweeping Services
Power washing combines pressurized water with heat, to deliver extremely powerful cleaning results. We use commercial power washing in Reno, NV to remove the most stubborn debris and refuse from your building's exterior. It's effective for everything from graffiti to moss and mold. Power washing is extremely intense, which means it might not be suitable for all surfaces. Our professionals will help you figure out if it's the right option and make sure your surfaces are treated with care.
Beautify Your Property
Say goodbye to graffiti, grime, weathering, dirt and anything else marring the exterior of your commercial facilities! Contact us at Knight Sweeping Inc. today at 775-722-6507 to inquire about power washing or construction cleanup services. We serve commercial and industrial clients throughout the Reno, NV area with washing, general power sweeping, and parking lot sweeping.