Parking Lot Sweeping in Reno, NV
Are you in need of parking lot cleaning services in the Reno, NV area? For more than 30 years, our local team of professionals has been in the business of parking lot cleaning, pressure washing, and more. Welcome to Knight Parking Lot Sweeping and Pressure Washing services. We are here to help your business shine.
The parking lot of any business is like your company's introduction to its customers. It is the first thing they obviously can't help but see, and that can result in an immediate impression too. Both, good and bad. And that is only where the benefits of commercial parking lot cleaners begin.
The Benefits of Professional Parking Lot Cleaning
The services of commercial parking lot cleaners offer many benefits for companies, managers, and business owners. From the overall appearance of your business to the impression and savings of time, effort, materials, equipment, and expense, there are many reasons to consider commercial parking lot cleaners.
Professional parking lot cleaning and street sweeping services can include:
Parking Lot Sweeping: For removal of all the trash, debris, and miscellaneous on your parking lot
Pressure Washing: For cleaning spills or more difficult messes on your parking lot
Building Washing: To remove the buildup of dirt, smoke, and other particles collected on your building
Concrete Cleaning: For the safe cleaning of concrete surfaces (e.g. sidewalks, buildings, etc.)
Gum and Graffiti Removal: Remove unwanted and unsightly issues from your building and parking lot
Day Porter Services
Want to improve the overall appearance of your business? Would you like to ensure your company makes a good first impression? If you are considering parking lot cleaning and power sweeping services, then let the professionals at Knight Parking Lot Sweeping and Pressure Washing help.
In addition to the many other benefits professional commercial parking lot cleaning services afford, it also eliminates any risk to yourself or your employees. Leave the work and cleaning of your parking lot, building, and exterior surfaces to the professionals, so you can get back to the work of running your business.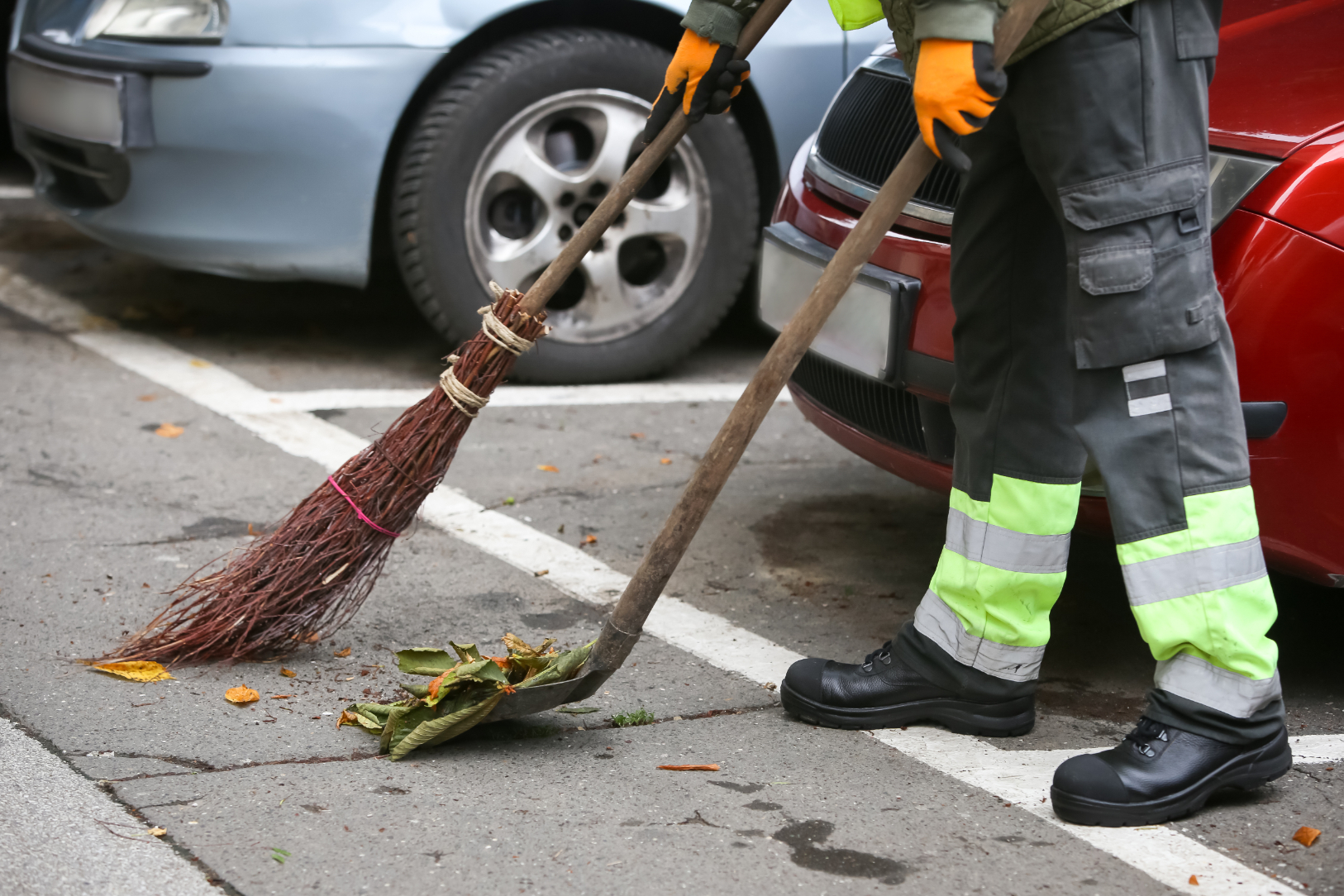 Professional and Experienced Commercial Parking Lot Cleaners in Reno, NV
Thank you for visiting Knight Parking Lot Sweeping and Pressure Washing. We look forward to providing you with the professional and experienced commercial parking lot and power washing services you expect and deserve. Contact us if you have any questions or to schedule parking lot cleaning services for your business today.