Day Porter Services in Reno, NV
If you are looking for day porter services, for anything from building maintenance to commercial building cleaning and more in Reno, NV, then look no further than Knight Parking Lot Sweeping and Pressure Washing. Offering a full range of day porter services, we can help your business or establishment in a variety of ways.
The Benefits of Day Porter Services
Do you want to add a level of professionalism to your office, lobby, or business? Would you like to present and maintain a clean, polished, and professional environment? From basic and general maintenance tasks like replacing light bulbs or fuses, to general cleaning, upkeep, and more, power sweeping and day porter services can also help improve your company's image and brand or increase customer satisfaction and approval.
Common day porter services include:
Cleaning and upkeep of areas like bathrooms, kitchens, and lobbies
Restocking of supplies such as paper towels, bathroom supplies, brochures, condiments, and more
Minor maintenance tasks
Cleaning and upkeep of outdoor areas like parking lots and patios
Cleaning and preparing areas such as conference rooms or dining halls for meetings and events
Trash removal
These are a few daily tasks and activities that day porter services can provide. The result is a more efficient business, an always professional appearance, and happier patrons.
Companies that choose to work with porter services also get benefits like cleaning and disinfecting common and high-traffic areas to minimize the risk of infections and disease. Many porter services are also trained to recognize and report potential risks, helping companies to avoid injury liabilities and other expenses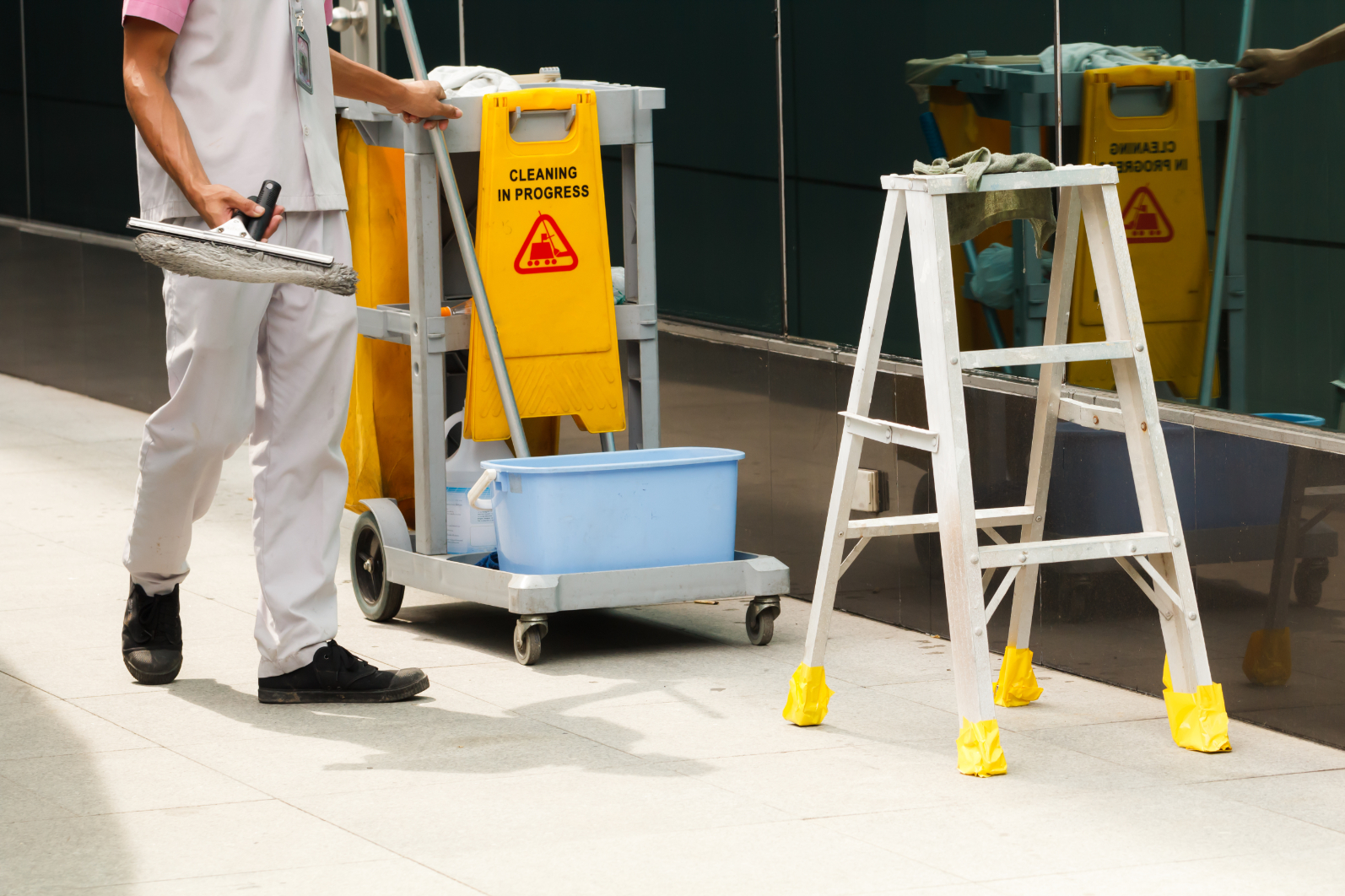 Professional and Experienced Commercial Parking Lot Cleaners in Reno, NV
Since 2007, Knight Parking Lot Sweeping and Pressure Washing has been serving businesses in and around the Reno, NV area. We are a family owned and operated sweeping and pressure washing service with more than 15 years of experience in the property maintenance industry.
At Knight Parking Lot Sweeping and Pressure Washing, we serve clients from private party owners of small to medium-sized lots to some of the largest corporations in Nevada. Thank you for visiting Knight Parking Lot Sweeping and Pressure Washing. Contact us to learn more about our services or to schedule a consultation for services today.